If a member has multiple contribution statements, one with their spouse and one for them alone, it's due to the member's giving status changing during the year.

When someone gets married, they can choose to give jointly with their spouse. All offerings given while two spouses were giving jointly are attributed to both as a single giving unit.

And all offerings attributed to only one of the spouses were entered when the couple was giving as separate givers.

When a couple gets divorced, that joint giving is severed automatically. If a spouse passes away, the joint giving is not severed, as some members want to keep their spouse on the statement until the end of the year. Then users can change their giving status at the year's end.

If the giving status of a person changes in the middle of the year, offerings will be attributed to a different giving unit. And since each giving unit gets its own statement, some members may end up with two for the year when the change occurred.

If members are adamant about having only one contribution statement, some manual edits are needed.

To make changes to contributors,
Go up to Offerings on the top toolbar on your site.
In the Offering view, filter your view to show Offerings by using the drop-down menu to the far right of the screen.
From here, click on the date under the Offering title and set your date range for the day that you need to correct. You can do this by filling in the date in both the beginning and ending parts of the date range.
Find the offering batch that you want to work on and click on the date of the offering under the Date column header. This will take you back into your offering batch in 'Edit' mode.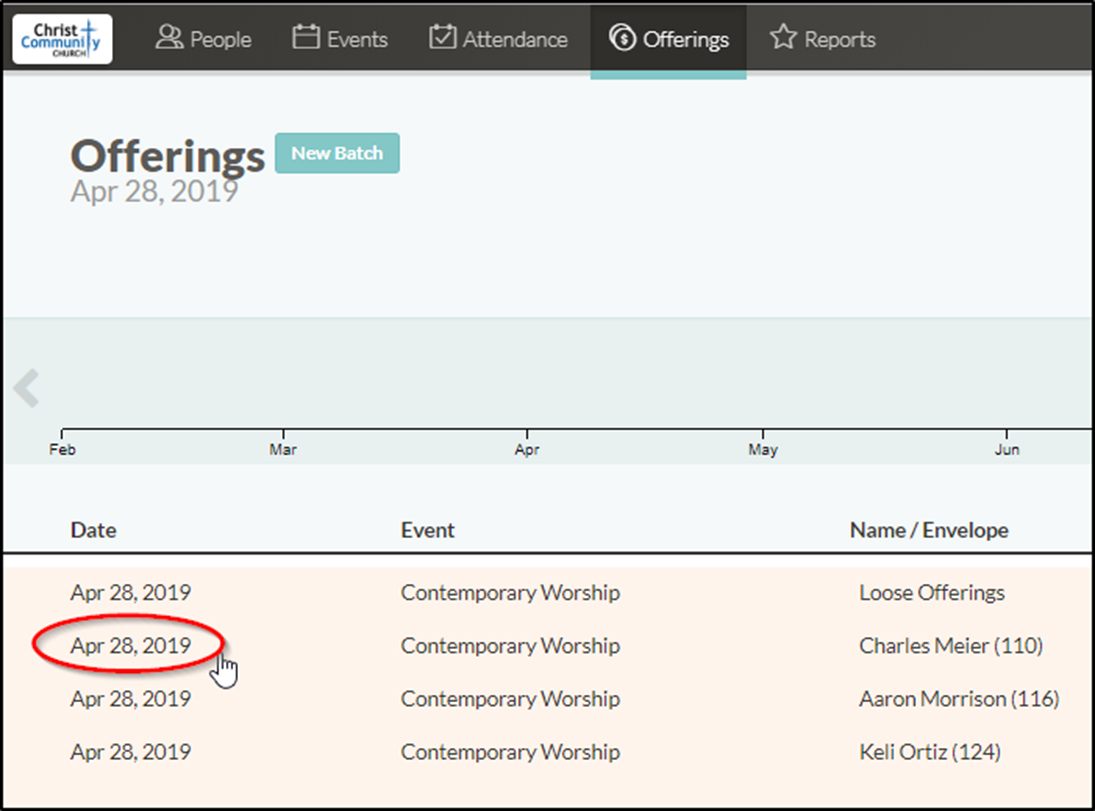 You can click on any of the offerings and make any changes you need to for that offering, including who is giving the offering.
When you are finished making changes, simply navigate away from the page, and your changes will be saved.